Moroccan Infused Soap Handcrafted in Los Angeles, CA.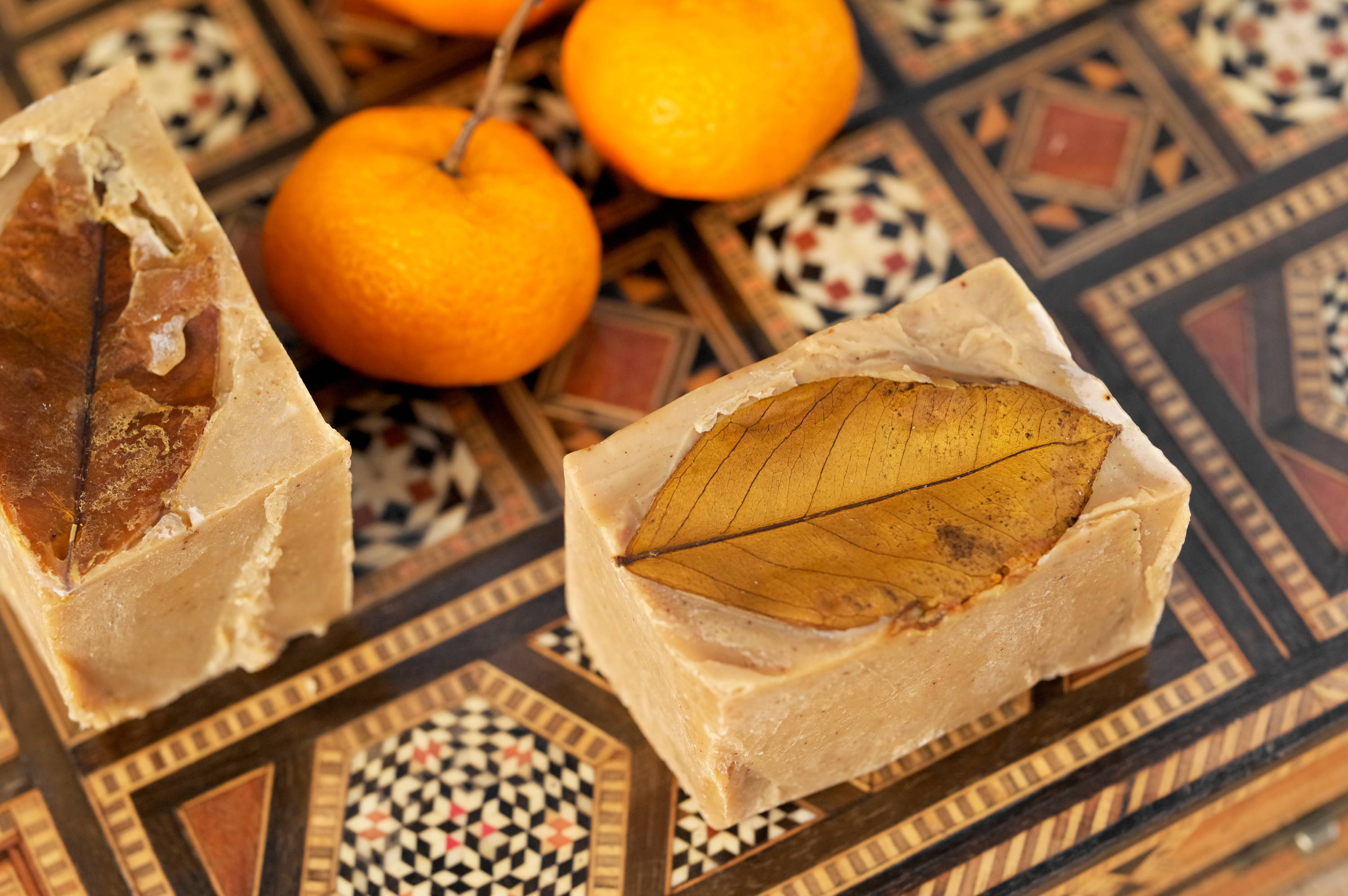 Ourika Soaps contain a delightful mix of authentic, vibrant moroccan ingredients and contemporary components celebrated by the modern cosmetic industry. Four main ingredients form the nourishing, wholesome foundation of our soap: Olive Oil, Argan Oil, Shea Butter and Coconut Oil. These natural, luxuriant moisturizers nurture your skin, balancing the pure, organic methods of Moroccan Hammam, and the flawless efficiency of Los Angeles self care products. With the addition of the natural exfoliator Loofah, and exotic Moroccan herbs and clays, our soaps combine the best of both worlds to give you a refreshing, unique fusion of ingredients, and revolutionize your skin care routine.
For centuries, loofah has been a central part of Arabian bathing rituals. In the tradition of Moroccan Hammams, the loofah sponge scrubs the skin, lending the body a natural, healthy glow. Loofah is entirely organic and biodegradable, crafted by Mother Nature, and its slightly rough fibers expertly exfoliate, smoothing and rejuvenating your skin. Cleansing your body with loofah is a relaxing, peaceful experience which relieves tension and stress, leaving your skin silky and soft. At Ourika Soap, we incorporate natural loofah into every bar to preserve its gentle exfoliation, and make the luxury of Moroccan Hammam accessible to you.
To get the most relaxing and authentic experience out of using Ourika Soap, you must follow these simple steps, inspired by the bathing customs of Moroccan Hammams. First, rub one of Ourika's versatile soaps on a sponge or washcloth, creating a rich, luxurious lather, and apply the cloth to your body, cleansing and purifying your skin. Next, scrub your body directly with the bar of soap, activating the gentle exfoliation of the loofah to soften and smooth your skin. Using this traditional bathing method is guaranteed to give you the best of Ourika Soaps!